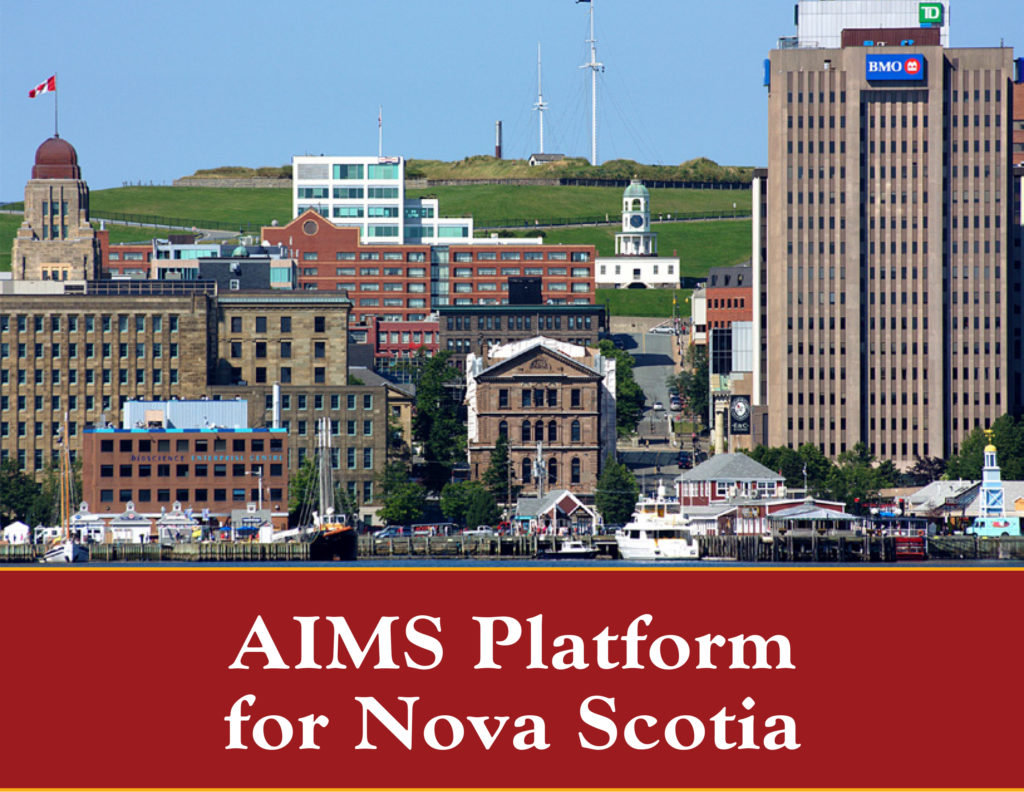 This Spring, the Atlantic Institute for Market Studies (AIMS) surveyed dozens of leading minds in Nova Scotia about the province's future. Respondents discussed their concerns about Nova Scotia, including low growth, decaying public institutions, and demographic stagnation. To reverse decline, this group proposed many original and helpful insights for public policy reform.
Among the thought leaders approached for the platform project were economic development experts, former elected representatives of all three major political parties, entrepreneurs and industry representatives, academics, students and doctors. Also among the group were former Members of Parliament, members of the Order of Canada, and several PhDs.
Gleaned from these interviews and its own research, the Institute released this afternoon the AIMS Platform for Nova Scotia, a policy document coinciding with the 2017 provincial election campaign. Its purpose is to present a series of implementable policies for a government of any political stripe to consider. The paper is co-authored by Research Coordinator Jackson Doughart and Operations Manager Alex Whalen.
The Platform for Nova Scotia identifies three main challenges with the present state of affairs in the province:
a sense of disenfranchisement and lack of accountability
anemic economic growth
unsustainable spending habits.
To combat these challenges, AIMS recommends a growth-oriented policy regime, based on a better tax and regulatory model to replace government-centred economic development. AIMS advocates for incentives to create new businesses and jobs, and for greater immigrant attraction and retention.
Among the proposals are implementing toll roads, eliminating school boards, overturning the moratoria on hydraulic fracturing, greater local governance for healthcare, and consolidation of provincial government services.
---
---
The Atlantic Institute for Market Studies is an independent, non-profit research organization that offers a distinctive perspective on issues of public policy in Atlantic Canada. AIMS stimulates public discourse with well-considered argument and data. It is unique among regional think tanks in operating entirely free from government subsidy.
---
---
---
Authors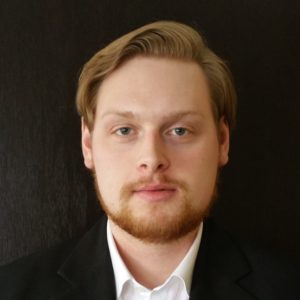 Jackson Doughart
(AIMS Research Coordinator)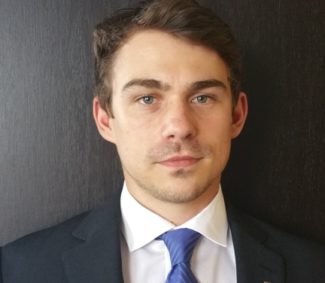 Alex Whalen
(AIMS Operation Manager)
–
MEDIA INTERVIEWS
Sheldon MacLood Show, News 95.7, 19 May 2017