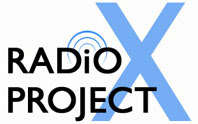 AIMS RADIO PROJECT
The AIMS Radio Project is a unique initiative among Canadian think tanks. Its purpose is to bring the ideas and research of the Institute to a wide audience in the region. With a weekly reach of some 400,000 people in Atlantic Canada, the Radio Project is among the most important of the Institute's outreach programs.
Our 60-second radio clips discuss public policy issues of importance to Atlantic Canada. Many pieces coincide with the publication of full policy studies, thus bringing greater attention to our research. Others are inspired by current events in the region, in which we give a lucid and informative take on policy questions for public consideration.
The AIMS Radio Project is among our many successful initiatives. Like all of our work, it requires financial support from publicly-minded citizens who share our goal of better, market-based policy for the Atlantic region. To contribute to our growing radio program, please visit AIMS.ca/donate.