Legislating further increases to the minimum wage would likely worsen youth unemployment in Atlantic Canada. Evidence shows that minimum wages price low-skilled persons out of work and reduce the opportunity for training and experience among young people. Given these effects, raising the wage floor is bad policy.
New research published by the Atlantic Institute for Market Studies (AIMS) examines minimum wage legislation in Atlantic Canada. Authors Matthew Lau and Marco Navarro-Génie find that the Maritime Provinces have a higher-than-average proportion of workers earning wages at or near the existing minimum wage. The ratio of the minimum wage to the median wage is highest in the Maritimes, suggesting a weak economy.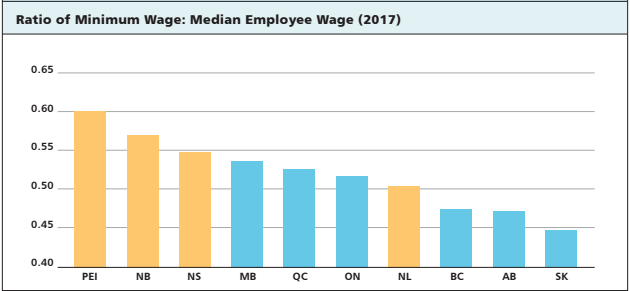 Higher minimum wages threaten employment for people whose labour is worth marginally more than the current wage floor. Therefore, it follows that the effect of higher minimum wages in Atlantic Canada would likely be worse than other regions. And for youth, who rely on low-wage jobs to gain experience and move to higher wages, raising the minimum wage can remove the necessary bottom rung on the proverbial employment ladder.
Canadian studies find that raising the minimum wage by 10 per cent reduces youth employment by approximately three to six per cent. The authors conclude that "raising the minimum wage by upwards of 50 per cent won't help people without jobs. It won't help young people find jobs. It will clearly increase the challenges faced by small businesses and non-profits. It won't reduce poverty."
"The real answer to poverty, low wages, and youth unemployment is greater economic growth," said Dr. Navarro-Genie, who is the President and CEO of AIMS.
"Reduce the barriers to employment. Raise the basic tax exemption. And let the private sector in Atlantic Canada do what they are best suited for: creating wealth and jobs. Freer trade among provinces, for example, would increase real economic growth by 1.8 per cent in New Brunswick, Newfoundland and Nova Scotia, and 2.7 per cent in Prince Edward Island."
"Ideally," the study recommends, minimum wage laws "should be scrapped. At the very least, governments should resist calls to further harm employment opportunities and economic growth by raising the minimum wage."
---
---
AIMS is Atlantic Canada's only independent, market-oriented public policy research organization, publishing peer-reviewed studies on a wide range of topics, including healthcare, education, public finance, energy and trade. The Institute supports a free-market economy and sound public policy. Unique among regional think tanks, it operates entirely free from government subsidy.
---
---
---
Authors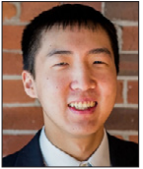 Matthew Lau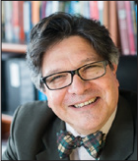 Marco
Navarro-Génie