---
The Beacon – April 2016 | Volume XXII, No. 9
---
Changes to Employment Insurance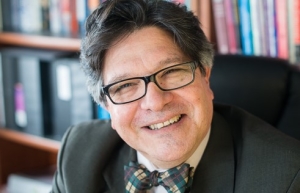 Last week, I was asked to speak to a group of fiery young Atlantic Canadian entrepreneurs, who were meeting in Shediac, New Brunswick.  People in business are typically concerned – as they should be – with their bottom line. The more so during budget season.  But there was something different about this group of young business people.
Surely, they too are concerned about business bottom lines and the sustainability of their enterprises.  But they were also preoccupied with the future of the region.  Specifically, they manifested concerns for the fiscal future of our region.  What kind of economy awaits our children 15 years from now?  From a business perspective, succession is also a central concern.  Most of them wondered what kind of business environment will there be and whether their own children will have the opportunity to take over their parents' businesses.
This long-term goal of boosting an economy that can sustain our future should be the goal that informs our  policy in the region, whether it is provincial or federal.  In this light, some of the new changes to the Employment Insurance scheme will not contribute to strengthening our regional economies.  It is time to start thinking and acting beyond the "seasonal economy" horizons.
Marco Navarro-Genie, PhD
President
---
Commentaries
Employment Insurance in the crosshairs: What Atlantic Canada needs to know
In this special bulletin, AIMS' John Williamson discusses reforms to the employment insurance program in the federal budget. He argues that dramatically lowering the work requirement will entice young people away from full-time employment, which is bad for them and for the region.
Damaging Atlantic Canada with reversal of EI policies
In New Brunswick's Telegraph-Journal, AIMS Vice President of Research John Williamson explains how recent changes to Canada's employment insurance system undo the reforms of both the last Conservative government and the preceding Liberal one. The consequence will be a further enticement of young people away from school and full-time work.
Easier EI isn't fair, and hurts our economy
In the Charlottetown Guardian, AIMS author Jackson Doughart responds to Prince Edward Island's "Coalition for Fair EI," which calls on Ottawa to further expand easy employment insurance benefits as a form of economic stimulus. Doughart points out that these "reforms" will further damage the Island's economic development by offering an alternative to full-time employment.
Nova Scotia 2016 budget: take care of the small things
In Halifax's Chronicle Herald, AIMS President & CEO Marco Navarro-Génie argues that governments often wait for a big "silver bullet" to come and save their economies. With reference to the forthcoming Nova Scotia budget, government should focus on smaller but incremental ways to improve competitiveness and market certainty.
---
AIMS Project Radio

Click on the links below to hear our radio spots on Sound Cloud:

Looser Employment Insurance
Free Tuition is Bad Public Policy
---
AIMS in the News
Provincial investment could turn into a shipwreck or lifeline, critics say
In a story about the Bas-Caraquet shipyard bailout in New Brunswick, the Telegraph-Journal quotes AIMS Vice-President of Research John Williamson, who argues that this "smacks of a risky government bailout."
Teacher misconduct: Disciplinary action often kept hidden from public
AIMS education author Paul Bennett is quoted in a CBC story about teacher misconduct. The Marketplace report reveals that the disciplinary process is inefficient and often hidden from the public. Read the full story on the CBC Marketplace website.
Tax dollars going up in smoke
A Telegraph-Journal editorial criticizes subsidy-induced job growth. Citing AIMS's "I'll take New England Any Day!", it recommends "freezing — and then cutting — marginal tax rates and … removing barriers to private-sector job creation."
Lower taxes would warm NB's job creation climate
A Times & Transcript editorial references AIMS' study "I'll take New England Any Day!", counseling against subsidy-based job creation and recommending that hidden tax hikes, like higher gasoline taxes, be avoided.
Should government subsidize universities to boost enrolment?
In a story by the Telegraph-Journal's John Chilibeck, John Williamson argues against further subsidies to higher education. On the issue, Williamson doubts that governments "are prepared to cut in one area to hand more money to universities, particularly when the biggest beneficiaries of a university education are the students themselves."
---

Media Appearances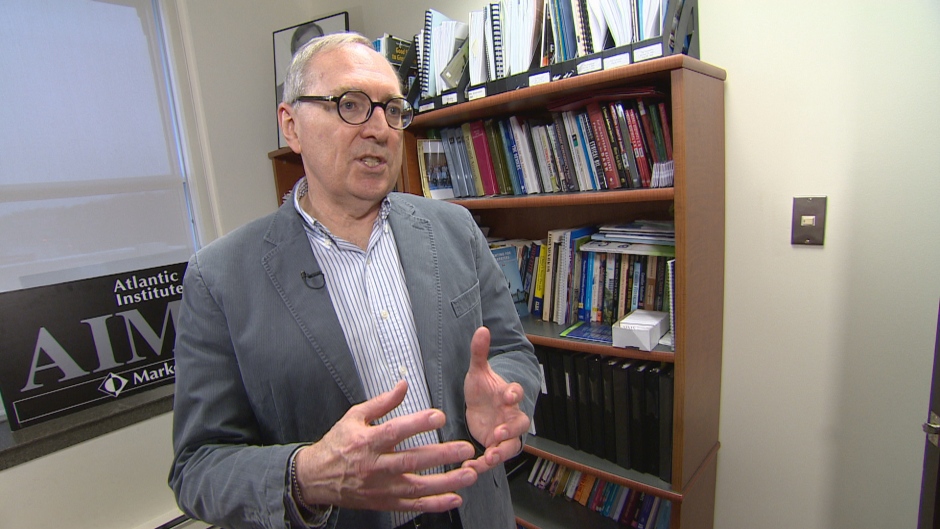 Teacher misconduct finds disciplinary action often kept hidden
AIMS education author Paul Bennett is quoted in a CBC story about teacher misconduct. The Marketplace report reveals that the disciplinary process is inefficient and often hidden from the public.
NSGEU delaying civil service contract vote, again
AIMS Development Director Michael Kydd appears on Global News, discussing negotiations between the Nova Scotia Government and its General Employees Union.
---

Donate
As an important voice in advocating fiscal prudence and market solutions, AIMS is a vital institution for Atlantic Canada. The political and economic issues facing the region cannot be resolved by a further regime of dependence on the rest of Canada, or by levying a harsher tax burden upon Atlantic citizens and businesses. Going forward, bringing public expenditure within the bounds of our means is the only way to ensure that the pillars of government in our region – healthcare, education, and public services – remain viable.
Your charitable contribution now will help us build a stronger legacy and make a difference in the lives of Atlantic Canadians. To contribute, please click here.
Copyright © 2016 Atlantic Institute for Market Studies, All rights reserved.