---
The Beacon – June 4, 2016 | Vol XXII, No. 12
---
The Healthcare Financial Crunch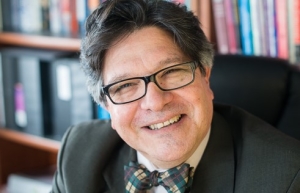 For a service as important as healthcare, it is vital that our public policies distinguish between sound, evidence-based solutions and mere fads. And where problems exist, we must find and respond to their true cause.
Health policy has been on our minds here at AIMS this week. On Monday, we hosted a luncheon featuring the South African professor Sinclair Davidson, who teaches at the RMIT University in Melbourne, Australia. Dr. Davidson has investigated the effectiveness of plain cigarette packaging on smoking rates Down Under. According to his findings, proponents of the policy are wrong in believing that removing brand marks on cigarette labels has reduced smoking rates. His research suggests important lessons for our own health authorities as they deliberate on a similar policy here in Canada.
Our Vice President of Research John Williamson wrote on an important and perennial subject this week: the cause of our funding woes in healthcare, exacerbated by Atlantic Canada's ageing population. He documents how neglect from Ottawa is not the cause. Instead, this funding problem is related to the regional economic problem of outmigration. First, we lose on generous federal subsidies when health transfers, which are distributed based on provincial population, go to Atlantic Canadians who've moved west. Second, we lose on the productivity of young workers for our economy, and in their tax dollars which can fund important services.
We look forward to hosting more health-related events. Please stay tuned to the Beacon for details on the Institute's ongoing work.
Marco Navarro-Genie, PhD
President
---
Bring the Kids Home to Save Healthcare
From the Telegraph-Journal
By John Williamson
Vice President of Research

Ottawa's healthcare funding model is failing. That, at least, is what Atlantic Canada's four premiers tell anyone willing to listen. They want Ottawa to direct more health dollars to our region because we have an older population and a shrinking workforce. The premiers say we're being shortchanged.
[New Brunswick] Premier Brian Gallant believes federal health transfers, which are distributed based on the population of a province, should be increased to reflect New Brunswick's rural and ageing population. His demand was echoed last week by Nova Scotia. "We've all been clear that funding health care on a per-capita basis doesn't work for Atlantic Canada," Premier Stephen McNeil said at a meeting with his Atlantic counterparts. They want a demographic "top-up" for our region's ageing populations.
Few deny health budgets are under financial pressure. This is true in Atlantic Canada and elsewhere in the country. What varies from one province to another are the number of young and older residents. Seniors account for 15.7 percent of Canada's population. According to Statistics Canada, New Brunswick and Nova Scotia are the grayest provinces. People aged 65 and older make up 18.3 percent of the population. P.E.I. and Newfoundland & Labrador aren't far behind at 17.9 percent and 17.7 percent, respectively.
* * *
Why smaller class sizes? Better teachers is a smarter solution
From the Telegraph-Journal
By Michael Zwaagstra
AIMS Fellow in Education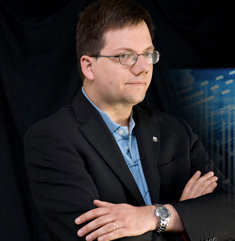 Prince Edward Island Opposition MLA Sidney MacEwen made headlines earlier this month when he challenged the government to enforce class size limits.
But the evidence shows such a move is costly and relatively fruitless in terms of academic gain. Mr. MacEwen, a Progressive Conservative, zeroed in on supposedly large kindergarten classes and called on the Liberal government to place a hard cap on the number of kids in them.
Politicians mean well when they call for smaller classes. But the evidence-based research shows that capping class sizes has only limited effectiveness and often makes it more difficult to improve student achievement.
---
AIMS Radio Project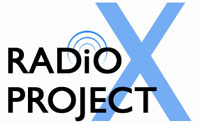 Click on the links below to hear our radio spots on Sound Cloud:

Better Healthcare Accountability
Healthcare Reform Needs Citizen Voice
---

Sinclair Davidson Talk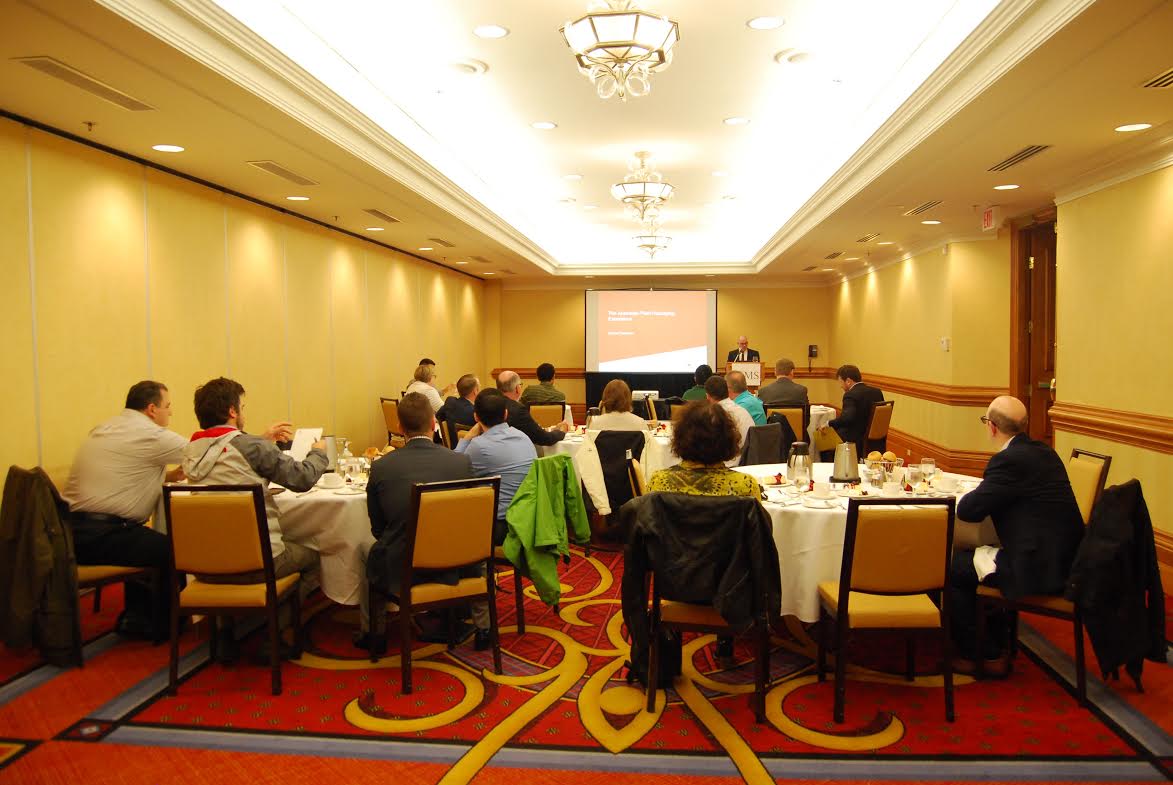 On Monday, May 30, AIMS partnered with the Crestview Strategy consulting group to bring the Australian-based academic Sinclair Davidson to Halifax. In a talk at the Marriott hotel, Dr. Davidson disputed the claims of those promoting plain cigarette packaging as a means of reducing smoking rates. To the contrary, the Australian experience has shown that smokers do not tend to quit smoking after a national move to plain packaging, but merely switch to less-expensive brands. He also raised questions about the effect of state intrusion into cigarette labeling on intellectual property rights. Doubtless, his research should be considered by Canadian policy makers, who may soon wish to promulgate plain-packaging requirements in our country.
The talk was the first of a series held across Canada this week. We extend a special thank you to Crestview Strategy for helping to organize this event, as well as to those who attended at the invitation of AIMS.
---

Donate
As an important voice in advocating fiscal prudence and market solutions, AIMS is a vital institution for Atlantic Canada. The political and economic issues facing the region cannot be resolved by a further regime of dependence on the rest of Canada, or by levying a harsher tax burden upon Atlantic citizens and businesses. Going forward, bringing public expenditure within the bounds of our means is the only way to ensure that the pillars of government in our region – healthcare, education, and public services – remain viable.
Your charitable contribution now will help us build a stronger legacy and make a difference in the lives of Atlantic Canadians. To contribute, please click here.
Copyright © 2016 Atlantic Institute for Market Studies, All rights reserved.