---
The Beacon – July 9, 2016 | Vol XXII, No. 14
---
Pushing Pipelines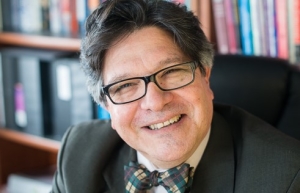 By Marco Navarro-Génie
President & CEO
I hope you are enjoying the summer weather in your respective corners of the region and the country.
While summer is a great time to recharges our batteries, we are busy preparing and putting together the research projects that will be published in the months ahead.
We have been thinking a lot about pipelines lately. Our research fellow Joseph Quesnel has written about the concept of "social license" for pipeline projects. He argues convincingly that while aboriginal groups should most certainly be consulted about pipelines, this should not imply that they be given a veto over their construction. And in the following video, I describe how the decision of Atlantic Premiers to agree to 2,000 additional immigrants per year distracts from the more pressing matter of economic development: including overturning the bans on fracking and the advancement of the Energy East Project.
Please remember to visit our website, AIMS.ca, and consider donating to our research efforts via the Contribute tab.
Until next week, Onward!
Marco Navarro-Génie
President & CEO
---
AIMS Radio Project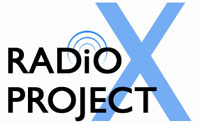 Click on the links below to hear our radio spots on Sound Cloud:

---
Commentaries

Good tax policy will fuel economic growth
From the Telegraph-Journal
By John Williamson
Vice President of Research
New Brunswick is in a tough economic position. Taxes are heavy, unemployment is high and people are leaving to find opportunity elsewhere. Our province has embraced policies that it says will fuel growth and job creation. That prescription is a mix of deficit spending, subsidies for hand-picked businesses as well as high taxes on families and businesses. But a growing amount of evidence shows that instead of creating the conditions for prosperity the opposite is happening. Our economic position is worsening, not improving.
Last week, the Conference Board of Canada sharply downgraded its assessment of New Brunswick by predicting a recession is likely this year. The Conference Board had, at one time, thought our economy would grow in 2016 by 1.6 per cent, which is decent but hardly robust growth. It now believes our economy will instead shrink by 0.4 per cent.
This darkening assessment of New Brunswick's economic wellbeing is shared by forecasters at major banks as businesses invest elsewhere. The Royal Bank predicts our province will "shed" jobs in 2016 and 2017. The Conference Board says we will lose around 3,000 jobs this year. This is in addition to 3,400 job losses in New Brunswick over the past two years.
It is time to reassess New Brunswick's policy direction.
* * *
First Nations need to partner on pipelines
From the Telegraph-Journal
By Joseph Quesnel
As the National Energy Board has launched its two-year review of the Energy East pipeline, more indigenous leaders are declaring their opposition. The Assembly of First Nations of Quebec and Labrador passed resolutions condemning the pipeline and the whole regulatory process. The organization highlighted UNDRIP's declaration that Indigenous communities have a right to, "free, prior, and informed consent" on natural resources projects affecting their traditional territories.
Until now, Canadian courts have granted indigenous communities' clear rights to be consulted and accommodated on resource projects, but have shied away from actual veto power. Supporters of UNDRIP, including some legal scholars, contend that fully implementing the Declaration would give these communities effective veto.
Granting a veto would be a recipe for extensive gridlock in building projects and could present significant challenges for the economic development of our country. A veto would send wrong signals when investors are already working with First Nations.
---
AIMS In the News
Atlantic premiers, Ottawa announce pilot project to boost immigration
In a Globe and Mail story by Jane Taber, Marco Navarro-Génie reacts to the Atlantic Premiers' immigration announced. He argues that "more people alone can't fix the economy, especially when we can't retain the people that we do bring." Read the full story on the Globe and Mail website.
N.B., N.L. join region in top-tax territory
A Chronicle Herald story quotes AIMS VP of Research John Williamson, who argues that HST hikes "will mean more revenue for governments and less in the pockets of working families." Read the full article on the Chronicle Herald website.
---
Support AIMS

As an important voice in advocating fiscal prudence and market solutions, AIMS is a vital institution for Atlantic Canada. The political and economic issues facing the region cannot be resolved by a further regime of dependence on the rest of Canada, or by levying a harsher tax burden upon Atlantic citizens and businesses. Going forward, bringing public expenditure within the bounds of our means is the only way to ensure that the pillars of government in our region – healthcare, education, and public services – remain viable.
Your charitable contribution now will help us build a stronger legacy and make a difference in the lives of Atlantic Canadians. To contribute, please click here.
Copyright © 2016 Atlantic Institute for Market Studies, All rights reserved.