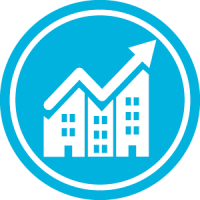 M U N I C I P A L   A F F A I R S  &  E C O N O M I C   D E V E L O P M E N T
Even though news cycles do not pay as much attention to municipal policies, many of the most important policy decisions that affect Canadians and their families most directly are made at the municipal level. AIMS research on Municipal Affairs focuses on identifying the policy choices that help cities and towns thrive and develop economically and which ones lead to stagnation and decline.
This research area also deals with one of the most important objectives of public policy – to enable Economic Development and growth. Given the fiscal challenges we face in our region, and the social challenges flowing from rates of poverty and unemployment that are above the national average, the need for pro-growth economic policy in Atlantic Canada is especially urgent.