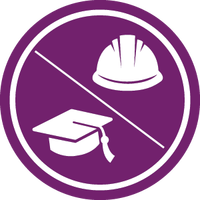 E D U C A T I O N   &   T R A I N I N G   P O L I C Y
AIMS has established itself as one of Canada's leading centres for research on education policy. Our research on education policy is centred on two major themes: Increasing accountability in public educational institutions and providing information for parents and students about how well their schools are performing and identifying and researching policy options that expand educational choices and remove the barriers that trap students in failing institutions – parents and students deserve more than one educational choice.
The Institute's research program in the education and training policy file has not only elevated the discourse in a number of areas, but our AIMS pioneering research on evaluating the quality of education has helped to introduce more accountability and transparency in the region's elementary and secondary education systems. AIMS "School Report Cards" have been a focal point for our high-impact, policy-relevant research and commentary.