What's Still Missing from Your Wallet by Marco Navarro- Génie is an analysis that returns to a previous study done in 2009, in which the Atlantic Institute for Market Studies examined the adverse effects of gasoline price regulation in Atlantic Canada. Just as What's Missing from Your Wallet proved, this current study demonstrates how controlling prices are not economically useful: these regulations create market distortions, add external costs and promotes the notion that government policies should adhere to popular demand rather than economic evidence.
Navarro-Génie argues for the case against price control in this updated study, as the empirical evidence of higher, post-regulation prices is overwhelmingly strong in Nova Scotia specifically. This paper provides revised numbers for post-regulation prices in New Brunswick and Newfoundland and Labrador in addition to estimation of PEI's figures, granting a full Atlantic perspective on the issue.
"When regulations push prices above market value, they disadvantage consumers. When they push prices below market value, they disadvantage distributors."
The Atlantic Institute for Market Studies is an independent, non-profit research organization that offers a distinctive perspective on issues of public policy in Atlantic Canada. AIMS stimulates public discourse with well-considered argument and data. It is unique among regional think tanks in operating entirely free from government subsidy.
Author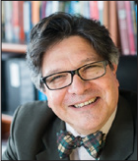 Marco Navarro-Génie