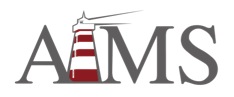 Career Opportunity
President and Chief Executive Officer
About AIMS
The Atlantic Institute for Market Studies (AIMS) is seeking its next President and CEO. Entering 25 years of operations, the Institute is a unique, independent, non-partisan research organization. It is a source of information, ideas and discussion, based on credible data and analysis. AIMS is a voice on public policy issues important to Atlantic Canada, including but not limited to healthcare, education, energy and resource development, and public finance. It accepts no government funding
The Opportunity
Building on past success, the chosen candidate will lead and direct the Institute's research team, with a focus on high-quality, original and data-driven public policy projects. The President and CEO will lead AIMS's operations, implementing the strategic plan.
The board of directors is seeking a dynamic and intellectually curious person with a passion for public policy. The successful candidate will be comfortable engaging in the public square, fluent in economic issues facing Atlantic Canada, and a capable manager and leader with experience in public policy and/or public affairs.
AIMS is a unique institution with an important mandate to better the lives of Atlantic Canadians through free market-oriented economic and social policies.
Key Responsibilities
Reporting to the board of directors, the President and CEO is responsible to: direct the research agenda; fundraise and conduct outreach; manage staff; lead the events portfolio; and regularly represent the Institute at public events and in the media.
Qualifications and Experience
PhD, Master's degree, or other advanced qualification in a relevant field
Experience in public policy and/or public affairs
Administrative and leadership experience
Familiarity with key public issues facing Atlantic Canada
French language experience will be considered an asset
The application deadline for this position has now passed. For more information contact [email protected]