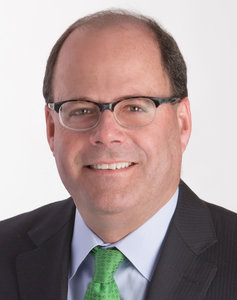 HALIFAX, NS: The Atlantic Institute for Market Studies is pleased to announce that Mr. Doug Reid, CA, FCA, has been appointed as a director of the institute, effective immediately. In addition to his duties as director, Mr. Reid will serve as Treasurer of the institute. In that role, he succeeds Doug Hall. AIMS wishes to thank Mr. Hall for his contributions as Treasurer, and we are pleased he will be remaining on the board of directors.
Doug Reid is Managing Partner for KPMG in Atlantic Canada. He has served as a trusted business advisor for over 30 years to a number of Atlantic Canada's largest public and private companies. Doug's experience encompasses a wide range of industries including Industrial Markets, Consumer Markets, Real Estate and Utilities. From 2008 to 2011, Doug was the leader of KPMG Canada's IFRS practice.
The AIMS board of directors is chaired by John Risley, O.C. and has been well represented by business, academic, and not-for-profit leaders since its founding in 1994.
AIMS is an independent, non-profit research organization that offers a distinctive perspective on issues of public policy in Atlantic Canada. AIMS stimulates public discourse with well-considered argument and data. It is unique among regional think tanks in operating entirely free from government subsidy.