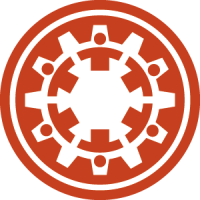 I M M I G R A T I O N   &    L A B O U R    P O L I C Y
Immigration and Labour is a new area of research for AIMS. It seeks to examine policy options in response to the demographic challenges facing the region from a market-oriented and pro-growth immigration strategy. The One Nova Scotia report indicated that attracting and retaining inter-provincial and international immigrants is essential to population growth to increase the number of entrepreneurs, and to renew the labour force. We believe that the analysis of the One Nova Scotia commission applies to the rest of the region.
Labour market performance is a key determinant of prosperity. Smart labour market policies can reduce the prevalence and depth of poverty while helping to drive economic growth. Among the most important labour market challenges facing the Atlantic region is an aging population. Currently, the region has consistently low participation rates. AIMS wishes to respond to the issues of labour and immigration, in a formative way, by increasing its research efforts and focus on these two areas.