Fellow in Health Care Policy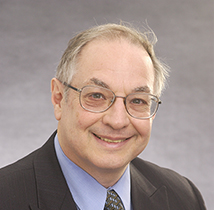 David Zitner, a family doctor, is Director of Medical Informatics at Dalhousie Medical School. He has been a member of the Physician Advisory Committee to the Canadian Institute for Health Information and was on the Federal/Provincial/Territorial Deputy Ministers of Health working group which produced "When Less is Better: Using Canada's Hospitals Efficiently".
Dr. Zitner was diverted from an active family medicine practice when he chaired a medical audit and utilization committee at a large tertiary care teaching hospital and learned that Canadian communities are lacking the information which is essential to manage and understand our large and complex health system. Dr. Zitner found a continuing absence of regular, pertinent and reliable information about access to care (waiting times) and information about the results of care. Consequently, his research interests relate to the collection and use of timely information including outcome measures, to support clinical care, teaching, research and health services administration. Dr. Zitner is currently chair of the Utilization Committee at the QEII Health Sciences Centre and board member of the Canadian Council for Health Services Accreditation.
Operating in the Dark
"Public Health, State Secret"