Canadian Press writer reports on Paul Bennett's policy paper for AIMS, entitled "E-Learning in K-12 Schools: The Prospects for Disruptive Innovation." The paper details Atlantic Canada's lethargy in e-learning reform. Read the full article on the Telegraph-Journal website.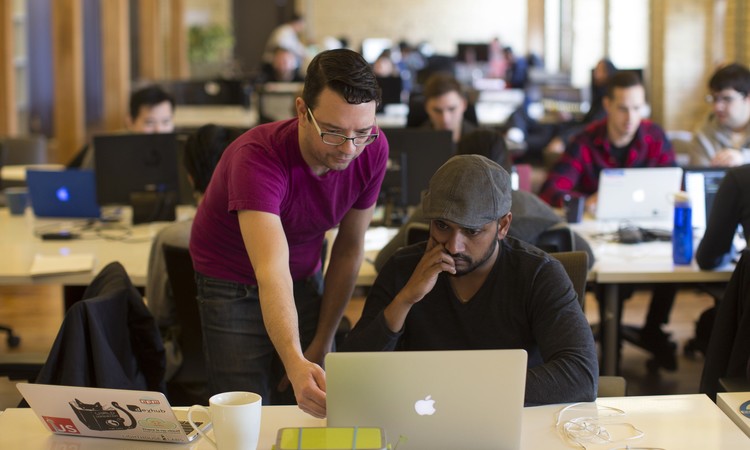 FREDERICTON – A new report says New Brunswick and the Atlantic provinces are falling behind other jurisdictions when it comes to using technology to break free from the "old school" approach to teaching and learning.
The Atlantic Institute for Market Studies released the report, entitled "E-Learning in K-12 Schools," on Thursday cautioning that today's traditional schools in Atlantic Canada are out of step with the massive changes sweeping education.
Paul Bennett, author of the AIMS report, said in an interview New Brunswick embraced the idea of e-learning early, but stumbled badly in the delivery.
"New Brunswick was first out of the gate, but it fizzled," Bennett said. "Now New Brunswick is an also-ran when it comes to technology in the classroom."
One of the experiments in e-learning that Bennett looks at in the report is the 21st Century Learning Initiative introduced with great fanfare in New Brunswick in 2010. All students were going to have laptops and the program was going to put New Brunswick on the educational map as an innovator.
"We show how that initiative completely went aground," Bennett said of the AIMS report.
"It set back the cause of technological integration in the schools because it was oversold and under delivered. It was top down – there was no suggestion of ground level support in the schools."
Bennett sees the school system in New Brunswick and the other Atlantic provinces as caught in a kind of time warp. He said teachers and students cannot break free from the old ways of doing things because of centralized, bureaucratic control – a top-down approach that is holding back innovation.