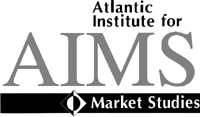 Risk: Regulation and Reality
 8:00 am to 1:45 pm, Thursday October 7, 2004
Four Seasons Hotel, 21 Avenue Road, Toronto
AIMS in partnership with Tech Central Station and the Toronto Insurance Conference hosted Risk: Regulation & Reality, a conference exploring the role and influence of risk in our society.
Risk, and its impact on our lives and businesses, continues to grow in our global society. If we are unprepared for it then risk, and the fear it engenders, will restrict our daily lives and harm our collective well-being, whether that is the health risk of diseases that do not recognize borders, or the risk of terrorism to the international financial markets.
But when is there time to gain perspective on the issues when we are bombarded by threat of risk on a daily basis? At this day long session, leading experts helped shed light on some of the 'risk myths' facing Canadians today.
Risk and Animal Spirits
By James Glassman
www.techcentralstation.com/010405H.html
The BMI Problem – Getting off the Scale: Weighing in on Obesity
By Radley Balko
www.techcentralstation.com/010405I.html 
Disease Without Borders
By David Gratzer
www.techcentralstation.com/010405J.html
Is Harm Reduction Possible? The Cost of Saving People: Thinking out of the Box 
By Dr. Michael Kunze
www.techcentralstation.com/010405K.html
Reinventing Borders
By Janice Weiner
www.techcentralstation.com/010405L.html
The Geologic Record and Climate Change
By Tim Patterson
www.techcentralstation.com/010405M.html
Witches and Weather
By Sallie Baliunas
www.techcentralstation.com/010405N.html