Marco Navarro-Génie, President & CEO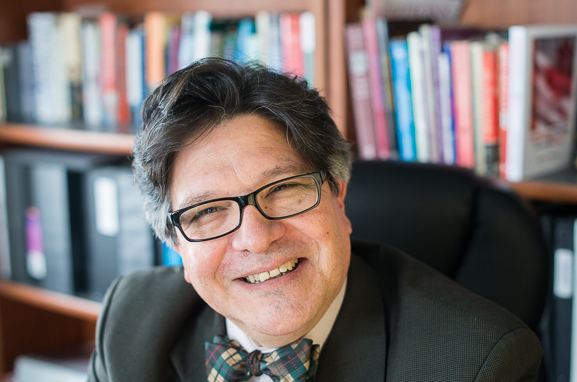 Marco Navarro-Génie, BA (Concordia University), MA, PhD (University of Calgary) is the fourth President of AIMS. He served as Vice President of Research at a Prairie-based public policy institute prior to his two decades in academe.Dr. Navarro-Génie has taught in the Department of Policy Studies at Mount Royal University in Calgary, at St. Mary's College, Southern Alberta Institute of Technology (SAIT), the University of Calgary, and Concordia University in Montreal. His academic work focuses on radical revolutionary movements and cultural and political identity in Latin America. He has taught History, Political Philosophy, Canadian Institutions, and Alberta Provincial Politics. His teaching and pioneering research has been recognized, respectively, by a Distinguished Faculty Teaching Award (1999) at Mount Royal University and an Izaak Walton Killam Memorial Scholarship (2004-2006), held at the University of Calgary. He is author of Augusto "César" Sandino: Messiah of Light and Truth.
In addition to his academic credentials, Navarro-Génie brings a unique combination of skills to AIMS: vast research experience, sound managerial abilities, media experience, governance and strong public relations. He has served as Vice-President and Treasurer (Interim) of Civitas, a Board Member for the International Centre for Human Rights and Democratic Development (Rights and Democracy), and currently serves as a member of the Board of Directors for The Justice Centre for Constitutional Freedoms, and  is President of Civitas.
Dr. Navarro- Génie is fluent in English, French, and Spanish. His current areas of interests are higher education, immigration and labour, and energy and environment. An experienced public speaker, Dr. Navarro-Genie often speaks at academic conferences, government consultations, conventions and professional conferences. He comments regularly on Canadian institutions, policy, and politics for various local, national, and international print and broadcast outlets that include C2C Journal, the Telegraph-Journal, Chronicle Herald, Cape Breton Post, Miramichi Leader, Calgary Herald, Montreal Gazette, Vancouver Sun, National Post, El Universal (MX), Radio-Canada International, Radio-Canada, CTV News, Global News, and RDI.
Email Marco Navarro-Genie at mng[at]aims.ca.