Ideas for Atlantic Prosperity
Welcome to the website of AIMS, the Atlantic Institute for Market Studies.
We are a Canadian non-profit, non-partisan research institute that provides a distinctive Atlantic Canadian perspective on economic, political, and social issues. The Institute seeks to stimulate public debate with well-considered argument and evidence-based data. AIMS sets the benchmark on public policy by drawing together the most innovative thinking available from some of the world's foremost experts and applying that thinking to the challenges facing Canadians.
Our institute provides public policy research on six germane topics to Atlantic Canadians: Energy & Environment, Municipal Affairs & Economic Development, Public Finance & Fiscal Federalism, Healthcare Policy, Education & Training, and Immigration & Labour. In addition to our policy papers, we contribute regularly to the regional and national media as a voice for market solutions. AIMS is an independent and self-sufficient research organization that does not receive government funding.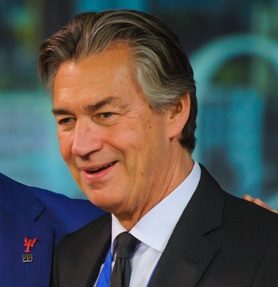 Chairman's Dinner
Oct. 27, 2016
Guest speaker: Gary Doer
Former Premier of Manitoba &
Canadian Ambassador to USA
Tickets and Event Info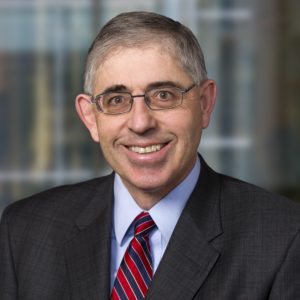 Friends of AIMS Luncheon
Nov. 8, 2016
Lawrence Schembri
Deputy Governor, Bank of Canada
Tickets and Event Info
---
Latest Publication
In the Telegraph-Journal, AIMS Vice President of Research John Williamson considers the proposal to increase the tax exemption on purchases from online U.S. retailers from $20 to $200. If enacted, such a policy proposal would unfairly disadvantage Canada's own retailers, Williamson argues, and so any reform should include Canadian businesses ...
Read More
Subscribe to The Beacon Newsletter!
Three Ways to
Support AIMS

Driving Prosperity

Friends of AIMS

AIMS Purdy Crawford Fund

In the News

John Williamson
A Calgary Herald editorial criticizes labour policies from the federal government. It quotes AIMS's Vice President of Research John Williamson, who fears that the government "is creating an EI trap." [...]
Marco Navarro-Génie
In a Globe and Mail story by Jane Taber, Marco Navarro-Génie says, "More people alone can't fix the economy, especially when we can't retain the people that we do bring." [...]
John Williamson
A Chronicle Herald story quotes AIMS VP of Research John Williamson, who argues that HST hikes "will mean more revenue for governments and less in the pockets of working families." [...]
Latest Media Appearances

John Williamson
On Aug 22, 2016, AIMS Vice President of Research John Williamson was a guest on News 95.7's Sheldon McLeod Show, where he discussed the proposal to exempt consumption taxes on [...]
Jackson Doughart
On Aug. 17, 2016, AIMS Policy Analyst Jackson Doughart was a guest on News 95.7's Sheldon MacLeod show. They discussed the reform of the Supreme Court appointment process to include [...]
Alex Whalen
On Aug. 5, 2016, AIMS Operations Manager Alex Whalen discussed the Supreme Court nomination process with the Rick Howe Show and the Sheldon MacLeod Show on Halifax's News 95.7 station. [...]