Chairman's Dinner 2019
November 19, 2019 @ 6:00 pm

-

9:15 pm
AIMS 2019 Annual Chairman's Dinner
with Admiral (Ret.) James G. Stavridis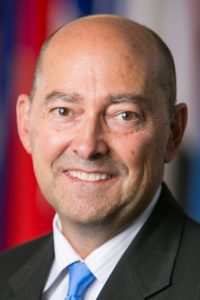 Tuesday, November 19th
902-429-1143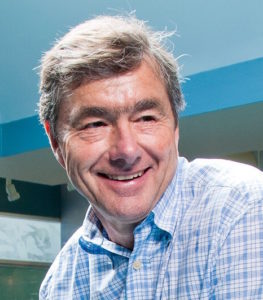 The Chairman's dinner is a major event on the AIMS calendar and offers guests the opportunity to meet many inspiring members of the community and contribute to the Institute. The event is hosted by Mr. John Risley, O.C., Chairman of the Board of Directors.
This year, Adm. Stavridis (Ret.) will join Mr. Risley for a lively chat that will draw on his extensive experience as NATO's 16th Supreme Allied Commander Europe and 15th Commander of the U.S. European Command (2009-2013); Head of U.S. Southern Command (2006-2009); Dean of The Fletcher School of Law and Diplomacy at Tufts University (2013-2018); Chief International Security Analyst for NBC News; Operating Executive, The Carlyle Group; and Chair, Board of Counselors of McLarty Global Associates (more below). The depth of his experience allows him to bring an international perspective, from both public service and academia. This year, James Stravidris will join AIMS Chairman John Risley for a lively presentation that will draw on his extensive experience and critical knowledge that has lauded him a "dynamic leader, a wonderful partner, and a prolific scholar."
Adm. James G. Stavridis, USN (Ret.)
This year, our guest speaker is Adm. James G. Stavridis (Ret.).
A Florida native, Jim Stavridis attended the US Naval Academy at Annapolis, and spent 37 years in the Navy, rising to the rank of 4-star Admiral. Among his many commands were four years as the 16th Supreme Allied Commander at NATO, where he oversaw operations in Afghanistan, Libya, Syria, the Balkans, and counter piracy off the coast of Africa. He also commanded US Southern Command in Miami, charged with military operations through Latin America for nearly three years. He was the longest serving Combatant Commander in recent US history. Following his military career, he served for five years as the 12th Dean of The Fletcher School of Law and Diplomacy at Tufts University, where he previously earned his PhD and the Gullion prize as outstanding student in his class in 1983, as well as academic honors from the National and Naval War Colleges as a distinguished student.
In the course of his career in the Navy, he served as senior military assistant to the Secretary of the Navy and the Secretary of Defense. He led the Navy's premier operational think tank for innovation, Deep Blue, immediately after the 9/11 attacks.
He won the Battenberg Cup for commanding the top ship in the Atlantic Fleet and the Navy League John Paul Jones Award for Inspirational leadership, along with more than 50 US and international medals and decorations, including 28 from foreign nations. He also commanded a Destroyer Squadron and a Carrier Strike Group, both in combat.
In 2016, he was vetted for Vice President by Secretary Hillary Clinton, and subsequently invited to Trump Tower to discuss a cabinet position with President Donald Trump.
Admiral Stavridis has published eight books on leadership, the oceans, maritime affairs, and Latin America, as well as hundreds of articles in leading journals. An active user of social networks, he has tens of thousands of connections. His TED talk on 21st century security in 2012 has had over 800,000 views. He tweeted the end of combat operations in the Libyan NATO intervention. His memoir of the NATO years, The Accidental Admiral, was released in October 2014, and he had two books out in 2017: The Leader's Bookshelf: 50 Books That Make Us Better Leaders in March and Sea Power: The History and Geopolitics of the Oceans in June.
Admiral Stavridis is also the Chair of the Board of the US Naval Institute, the professional association of the Nation's sea services: Navy, Marine Corps, Coast Guard, and Merchant Marine. He is a monthly columnist for TIME Magazine and Chief International Security Analyst for NBC News.
He is happily married to Laura, and they have two daughters – one working at Google and the other a Registered Nurse and former naval officer, both married to physicians.

We would like to thank our event sponsors!


For sponsorship information and details, please contact Alex Whalen ([email protected]) at 902 429-1143 ext. 231.